Awarded photo essay
The liquid body
is an exploration on body and gender fluidity. It depicts sexual practices as artificial results of cultural subjectivity, which produces and is produced simultaneously by  body aesthetics, power dynamics and biological phenomena.  The author's interest in biopower and it's effects in subjectivity, particularly sex and gender practices, are manifest in this essay. Sexual acts are depicted as strange motions, trying to convey them as unnatural and elective. 
"This work was the consequence of my research on queer theory and psychoanalysis, part of my psychology thesis dissertation at the University of Costa Rica on masculinity and cyborg bodies led to this visual work."  


A printed version is available for sale at $2500. 60x30 inches, fine art print in wood altarpiece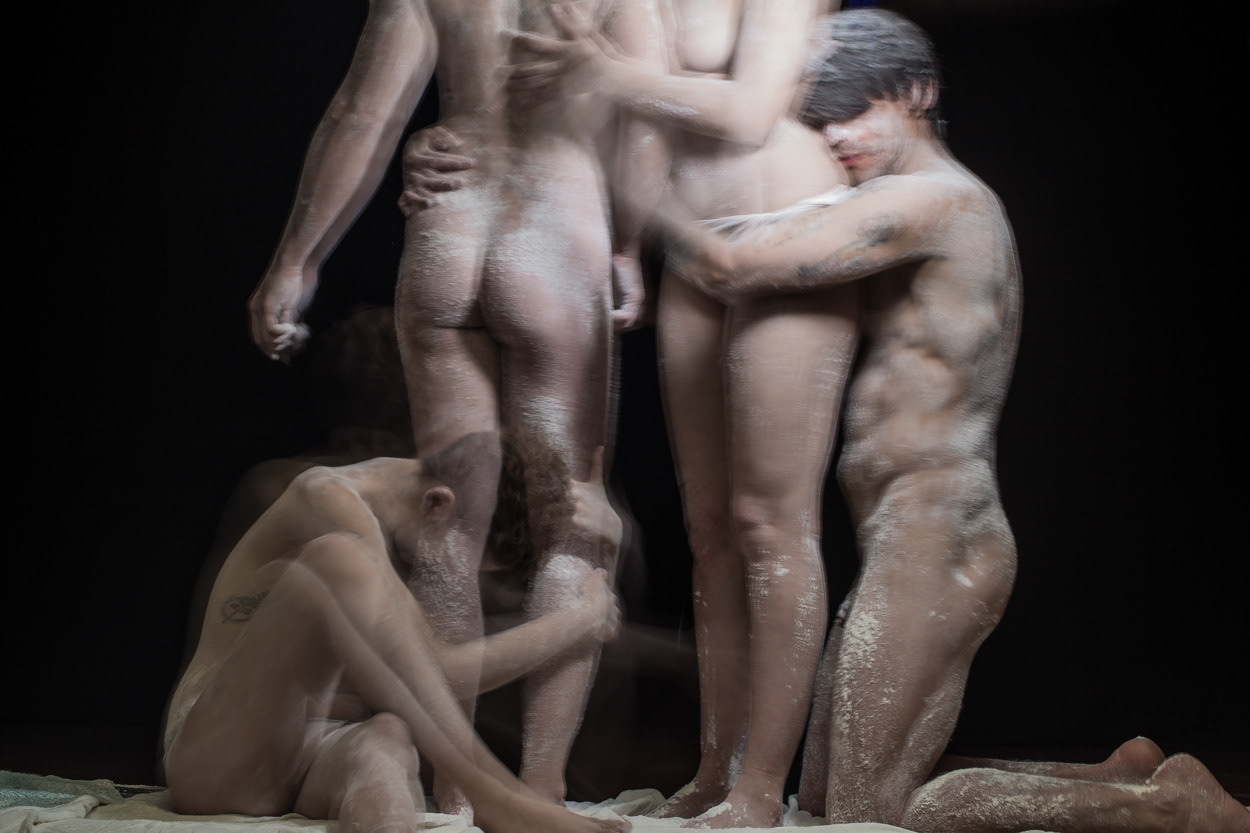 On the liquid body subjects merge and transform into each other, showing a sense of ghostly transparency. It enhances a sense of partiality of self, a sense of sexual ambiguity and fluidity. The self is shown as not finished, not full, but merging and changing.
Using both light painting and manually fired flash, the long exposures allow bodies to merge in light and pose while traveling from spot to spot, creating many possible existences to each subject.